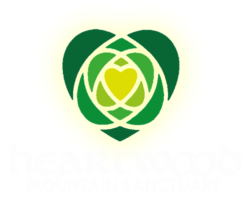 Heartwood Mountain Sanctuary is a learning village, community hub, and eco retreat destination nurturing regenerative relationship with self, community, and earth.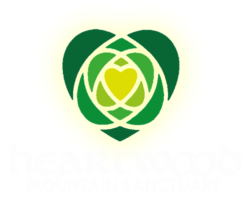 Heartwood is an eco-retreat destination, learning village
and community hub at the heart of the Emerald Triangle
in Humboldt County, California.
Discover the serenity and spirit of our natural surroundings,
take in breathtaking vistas, heart-healthy hikes, farm fresh cuisine
and soothing wellness experiences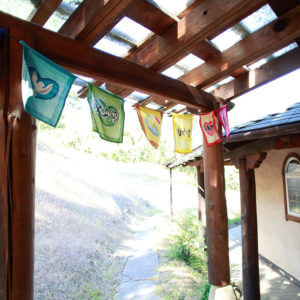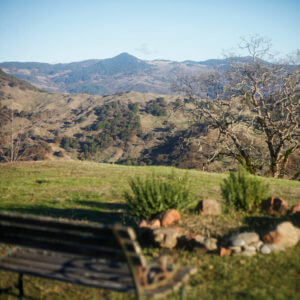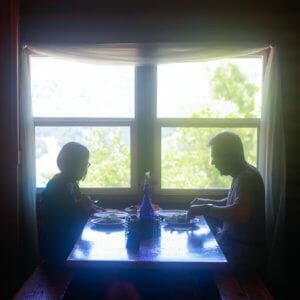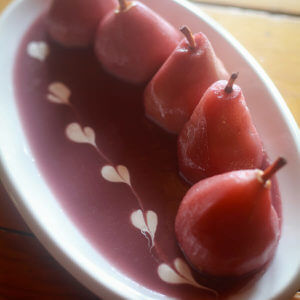 Heartwood offers a variety of lodging options from ensuite to camping. Book a cozy bungalow among the firs or enjoy our modern, eco-renovated rooms. We offer a unique opportunity to relax and unplug. All of our accommodations offer tranquil and beautiful surroundings—from woodlands to long views, and our staff is on site to help your visit be easeful and enjoyable. Come for a weekend getaway or find the perfect place for your next event or retreat!
The Heartwood Lodge kitchen is at the heart of your Sanctuary experience.  Coupled with our 30-years in the running organic farm, dedicated and inspired chefs and farmers synthesize organic goodness daily to bring you the best of traditional, kind vegetarian cuisine merged with new world innovation. Menu preparations are based on seasonal production and local market offerings. Dine in the historic Heartwood Lodge, or venture outside to the deck and  enjoy the sunshine, fresh air and mountain views.
The Heartwood Lodge kitchen is fully organic.
Heartwood has been at the forefront of transformational growth for 40 years. We continue that tradition today, and invite you to feed your body, mind and spirit and join us in one of our educational experiences. From the Healing Arts and permaculture to Ceramics, Traditional living skills and more, we offer an opportunity for you to learn and grow with us.
There are many ways to feed your playful spirit while visiting with us. Explore walking trails on our 200 acre campus. Visit the farm, play in the pool, and join in the camaraderie at the local farmer's markets and evening events. Stay with us while you discover the local offerings of Humboldt County, including the California Redwoods and the Pacific Coast.  At the end of the day, find yourself relaxing in the hot tub and sauna.
As a world-class healing arts institute for over 30 years, Heartwood continues its tradition of creating safe space, bringing heart, ground and healing to the individual  transformational experience. During your stay we invite you to tune in to your deepest self. Restore, recharge and renew your commitment to personal wellbeing. Schedule time for bodywork and massage therapies, movement and awareness classes, or simply find a place to relax, breathe and unwind.
220 Harmony Lane
Garberville, CA 95542
Stay at Heartwood
(707) 923-5000
Welcome Center Open
Mon-Sat 12-5pm