Explore your creative side or develop your artistic skill set
Heartwood Mountain Sanctuary offers a unique environment for creative individuals to immerse themselves in to achieve their goals and visions as artists while residing within a dynamic community in the mountains of northern California. We do this by honoring the space and time requirements of artists while providing an atmosphere of respect, support, and positive feedback.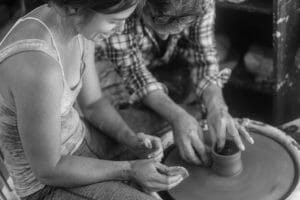 Many of those who spend time at Heartwood find the experience to be transformational, and find that the attitudes and personal development tools that they develop here positively influence their lives far into their futures.
Our location in northern California allows for a tranquil retreat-like setting with beautiful mountain vistas while providing resort like amenities such as access to our hot tub, sauna, and seasonal bromine pool. Those artists inclined to explore regional opportunities within the arts, will find they are within a day's drive of San Francisco and Ashland Oregon, communities noted for their vibrant art scenes. Two hours to our north Eureka and Arcata offer arts events throughout the year while a broad range of art materials, supplies, and services can be located there as well.
Heartwood Mountain Sanctuary's Artist Residency Program is intended for those artists who are motivated and capable of supporting and sustaining their own projects. In support Heartwood offers both seasonal camping and housing options at a relatively low cost as a means of assistance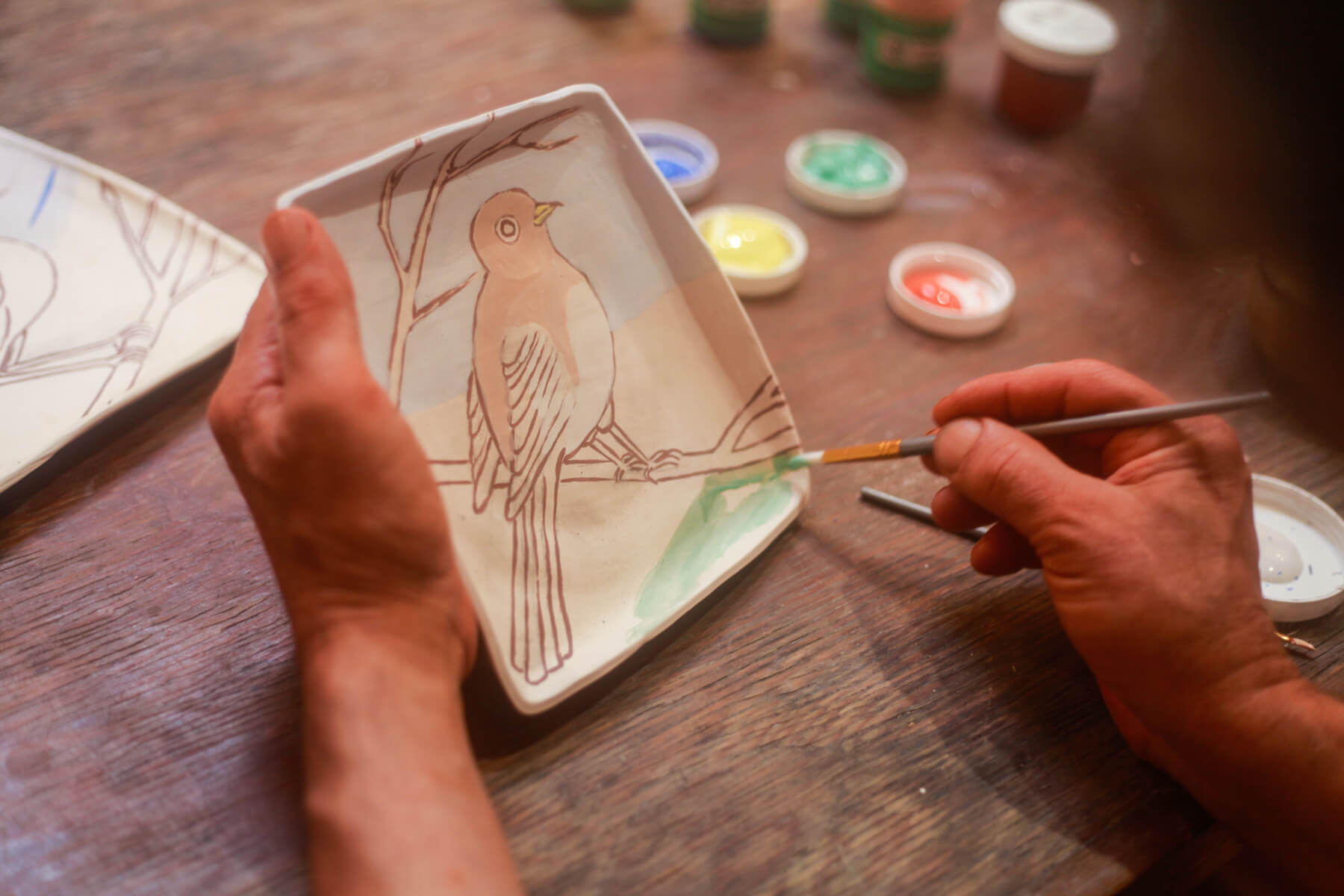 Applicants are highly encouraged to book a preliminary visit to Heartwood to meet our staff and acquaint themselves with the property as well as our facilities, prior to submitting an application. For those who cannot make a visit in person, the program manager recommends sending an initial letter of inquiry to: [email protected] . Through this channel phone interviews may be arranged to ask and answer questions in the interest of insuring an appropriate fit for the applicant within our program.
Artists should be financially prepared to provide their own tools and materials, as well as to assume responsibility for preparing their own meals in a shared community kitchen throughout the duration of their residency. Furnished private rooms are made available at the rate of $500.00 per month, these rooms are supported by a community kitchen for preparing meals as well as dormitory style bathrooms.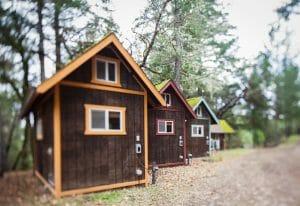 There is an additional fee of $200.00 a month to cover administrative fees and access to studio space if needed. For those artists interested in living close to the land, substantial savings can occur through making arrangements to camp out. Residencies may range in length from one to twelve months.
Applications are currently accepted on an on-going basis and are reviewed on their merits, as well as on the basis of Heartwood's ability to adequately address the needs of the artist.
Some Resident Artists may be able to qualify as Guest Instructors (with approved lesson/workshop plans) and be able to offer coursework through Heartwood Mountain Sanctuary. Guest instructors receive 70% of approved tuition costs, which may either significantly reduce the cost of conducting a residency, or actually make the experience profitable. The institute is open to a wide variety of proposals, however at present we are best prepared to host Resident Artists whose logistical needs are largely covered by the artist themselves.
We recognize that each residency opportunity will require addressing a unique set of needs, the process of applying can be aided by our Art Programs Manager. Inquiries relating to your proposal and specific needs should be directed to [email protected] Attn: George Lea, Artist Residency Coordinator
220 Harmony Lane
Garberville, CA 95542
Stay at Heartwood
(707) 923-5000
Welcome Center Open
Mon-Sat 12-5pm