Inclusive gathering space for education, business, or celebration
Heartwood Mountain Sanctuary is the perfect destination for your next special event or retreat! Located on 200 wild and beautiful acres, our mountain village campus lets you get away from it all while stilll having access to comfort and amenities. Breathe in the clean mountain air, get your heart pumping as you hike between locations on our walking campus and ditch your cell phone (no service up here, but there is wifi in your room and the lodge!). Heartwood offers a variety of lodging options from ensuite to camping. Book a cozy green-built cabin "bungalow" among the firs or enjoy one of our modern, eco-renovated dorms.  All of our rooms come with beautiful surroundings, friendly staff, and a unique opportunity to relax and unplug from the daily grind. Our 200-acre wilderness campus is the perfect backdrop for a weekend getaway or your next group event or retreat.
main lodge & community hub
dormitory style lodging
cabins & bungalows
forest and meadow camping
indoor classroom camping
farm fresh meals
catering options for groups
wood fired pizza oven
outdoor patio for music & activities
Campsites start at $26 per night plus tax.

spring-fed swimming Pool
jacuzzi hot tub
cedar sauna
massage and therapeutic treatments
ongoing classes
classroom and meeting space
meditation and yoga temple
historic cob house
welcome center & store
Groups will enjoy our large, luxurious cedar sauna, vista hot tub and seasonal spring fed saline pool. Delicious farm fresh cuisine, massage services, and educational offerings are all embedded in the unique culture of the Emerald Triangle. Our team is happy to work with you to customize an event package for your particular needs.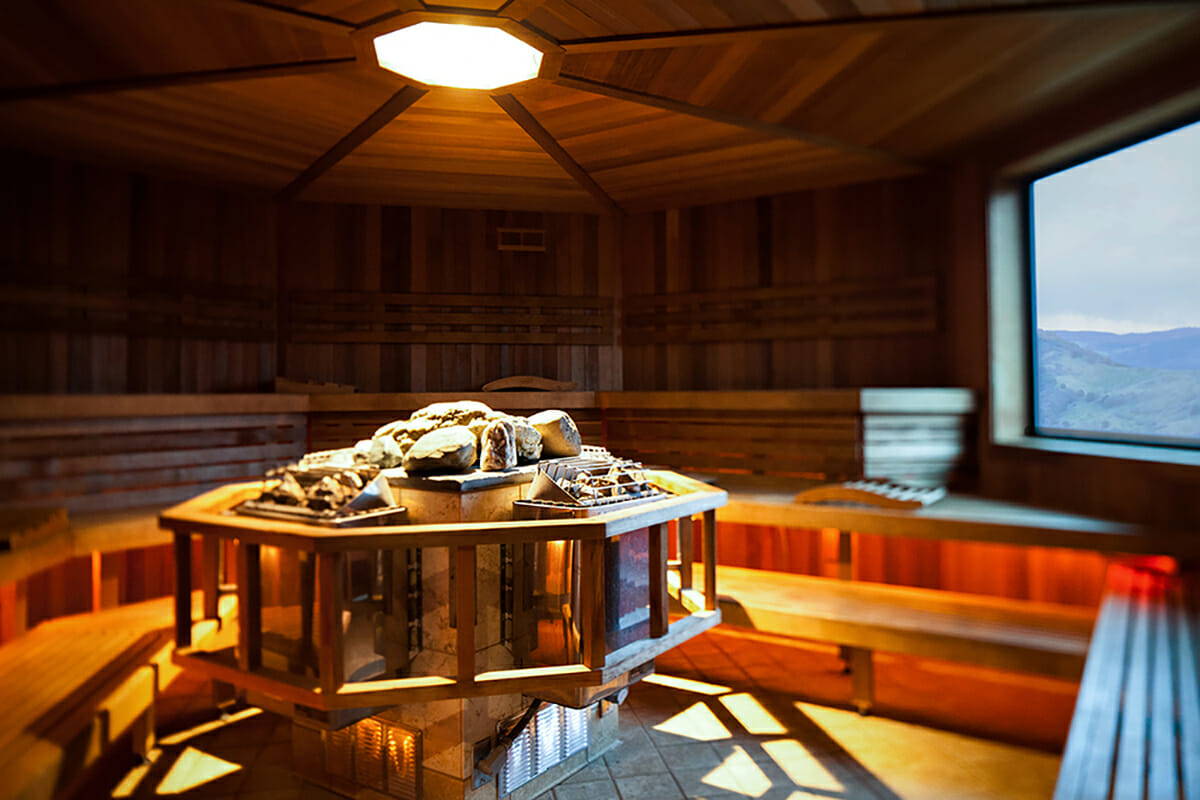 There are a lot of great reasons to visit Heartwood, but what we consistently get the most feedback about are the delicious meals! Our farmers work year round to produce an abundance of organic food and medicine for the Heartwood Lodge Kitchen, which our chefs then lovingly craft into delicious and soul-nourishing meals. Our kitchen is plant based and serves a vegetarian menu based on what is in season, and we are known to throw a good bbq featuring local meats every once in a while too. We can accommodate special menu requests for groups such as raw, vegan, or gluten-free with advance notice. Read more about the Heartwood Lodge Kitchen  →
Explore your creativity and feed your passion! We offer year-round educational programming in the areas of food, arts, culture, ecology and wellness. From weekend classes to multi-day workshops, intensives and residencies, we have something for every student. Classes are taught by Heartwood staff, area experts and visiting guest teachers. We can also work with you to customize special educational offerings for your group or special event.
View calendar of upcoming events →
Our campus is remote, but located within a couple hours drive from some of the most scenic destinations in Northern California. If your group would like to enjoy an off-campus adventure, The Heartwood Shuttle is available for both half- and full-day excursions. Delicious picnic lunch from the Lodge Kitchen can be included by request. Hike around in the majestic beauty of the Redwoods, swim in the pristine Eel River or stop off for a local Humboldt farm visit. We are happy to customize a tour to meet your group's needs. Please inquire at [email protected] for pricing and availability.
Interested in hosting a group or event at Heartwood? Send us a note.
Heartwood is a rare gem.  What a divine experience-collaboration of creativity and commitment and care for the whole body and soul adventure.
– Teacher, Spring 2019

I love coming to Heartwood! I always learn so much and the people are welcoming and so helpful! Two thumbs way up!
– Student, Spring 2016

Heartwood touched my heart.
Wonderful people in a magical place making incredible things happen.
– Student, Spring 2016

Heartwood is a unique space where potential, positive intention, informed direction and open hearts and minds converge.  It provides students, staff and teachers a chance to collaborate and problem solve. Truly a model for community and education.
– Student, Spring 2016
This place, in the middle of nature has so much magic and beauty.  It seeps out of everything.  The people, the buildings, the animals that wander it, the food… it is truly a special place to be.  Thank you for sharing it with me.
– Retreat Participant, Spring 2019
The facilities were spectacular! The sauna is the most beautiful I've ever seen. The family feel made the experience wonderful. I can't stop raving about the food. My only complaint is that my stomach wasn't big enough.
Thank you!
– Retreat Participant, Summer 2017
Such an amazing place!
I can't wait to come back!
– Retreat Participant, Summer 2017

Amazing food, fun people and
wonderful instructors. 
– Student, Spring 2016
220 Harmony Lane
Garberville, CA 95542
Stay at Heartwood
(707) 923-5000
Welcome Center Open
Mon-Sat 12-5pm